History
Futures Trading originated to help agricultural producers and consumers manage the price risks they faced during harvesting and processing food crops each crop year. In the mid 1800s, Chicago had become the farmers center with railroad and telegraph lines connecting it to the East. Farmers and Merchants could meet to deal in cash or spot grain to trade money for delivery of wheat the world's oldest established futures exchange. The futures contract, as we know it today, evolved as farmers and merchants began to commit to future purchases of the crop.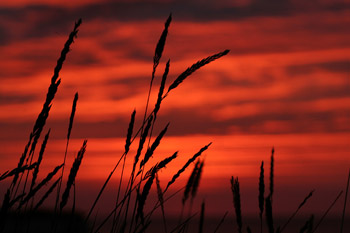 It didn't take long before they began to change hands before the delivery dates. If the buyer decided he didn't want the wheat or whatever contract he may have committed to purchase that he would sell the contract to someone who did. Also working the other way, if the seller didn't want to deliver his futures contract that he might pass his commitment to another seller. The price would fluctuate based these back and forth. It wasn't long before people who had no intention of ever buying or selling began trading the contracts, hence the beginning of speculation.
The Chicago Board of Trade-CBOT was founded in 1848, and the Chicago Mercantile Exchange-CME was founded in 1898. Now the largest futures exchange, the CME started as the Chicago Butter and Egg Board in 1898. In 2007, CME and CBOT officially merged, and are now collectively known as CME group Inc., the worlds largest and most diverse derivatives exchange. Today, futures exist not only on agricultural products, but also a wide array of financial markets. Prominent U.S. commodities exchanges formed just after the turn of the century. But all of came to existence from farming.